Shadow 500 Limited Edition


BRABUS SHADOW 500
WORLD PREMIERE AT BOOT DÜSSELDORF 2019
With 50 knots+ performance waiting to be unleashed, insane acceleration times and massive torque available from Mercury Marine's latest XS Pro V8 FourStroke engines – who could not be tempted by the BRABUS Shadow 500?
Given the 'dual-personality' status of every BRABUS Shadow, this is a boat fully capable of taking friends and family away for long-weekends and island-hopping excursions in a high degree of luxury and comfort, yet with a serious turn of speed and 'kick in the back' acceleration when you want it most.
A BOLD AND CONFIDENT DESIGN, WITH UNMISTAKABLE GOOD LOOKS
Attractive, angular lines with a long, low-centre-of-gravity hull matched with functional and versatile deck layout options for enjoying life to the full.
SELF-INDULGENT LUXURY THROUGHOUT
Sumptuous, superior surroundings using only the best equipment, latest technology and bespoke materials available, each boat assembled with a hand-built fit & finish throughout.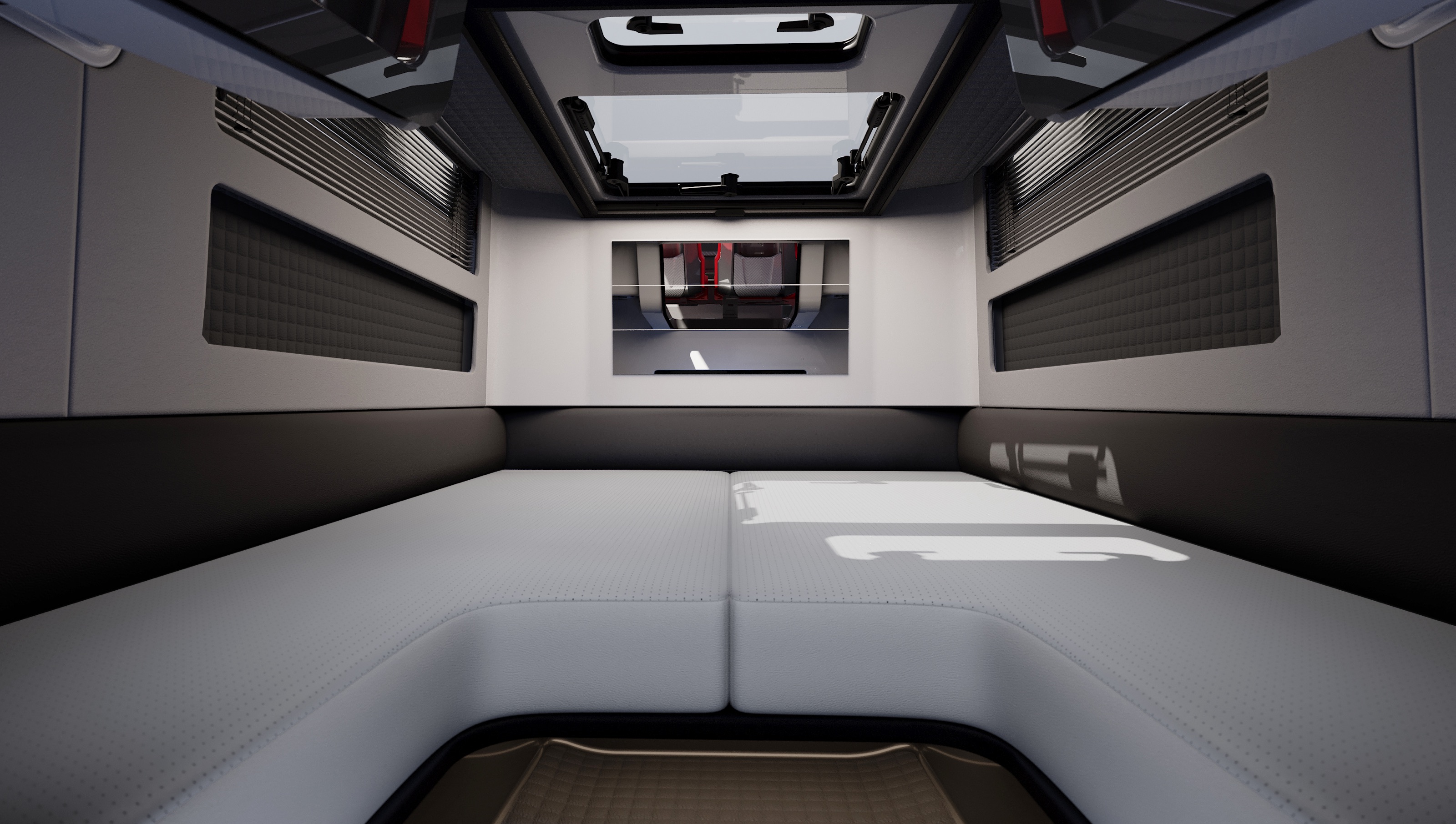 AN EXCEPTIONALLY QUICK, 'GO ANYWHERE' DRIVER'S BOAT
Blindingly quick acceleration times, vice-like grip & handling, with a 'kick in the back' feeling, even from 40 knots fully loaded and with eight people on board.
AXOPAR/BRABUS MARINE SHARED-PLATFORM THINKING
Underpinned by the successful Axopar 28 hull, with further optimised hydro-dynamics and carbon-fibre reinforcing for even better overall performance and handling.